Hi everyone,
I'm really excited today to be part of an amazing Youtube Hop.  A few of us have gathered to create video tutorials based on mixed media. Hop along the videos to gain inspiration from some amazing artists from around the world. Each person created something unique and inspiring.
I created an altered rusted horse using Prima Finnabair Rusts Pastes.
You can start the hop at any point and on any video. Scroll down below to see my video and at the end of my video it will direct you to the next video and so forth. I've listed all the materials here below and also in the video description.
We are slo having many giveaways along the way. For a full list of sponsors and giveaways scroll down to the bottom of this post. Most giveaways are open internationally. Winners will be announced on May 4th.
Here is my project: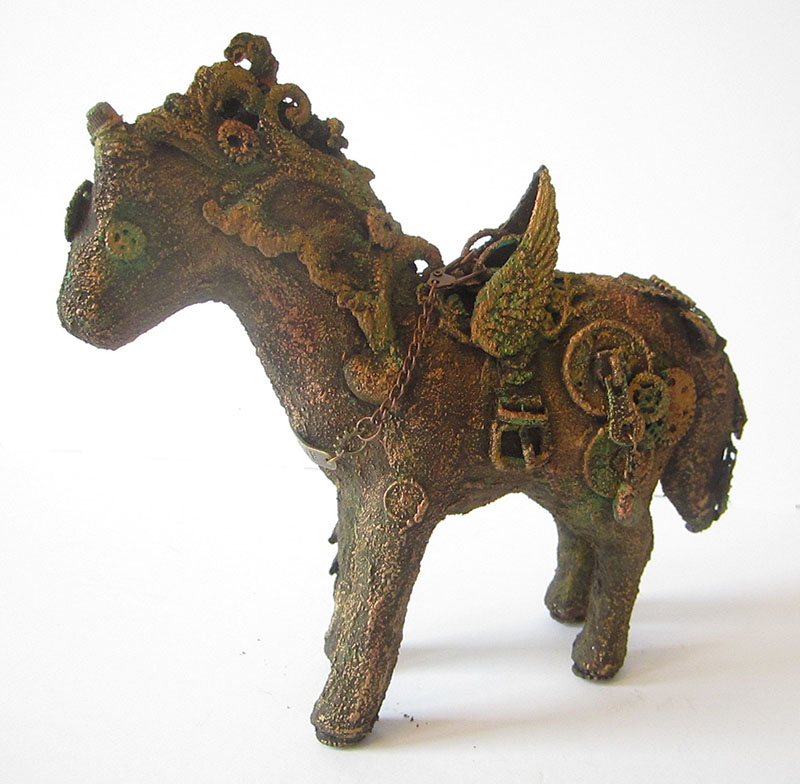 Here is the video tutorial:
Here are some close-ups: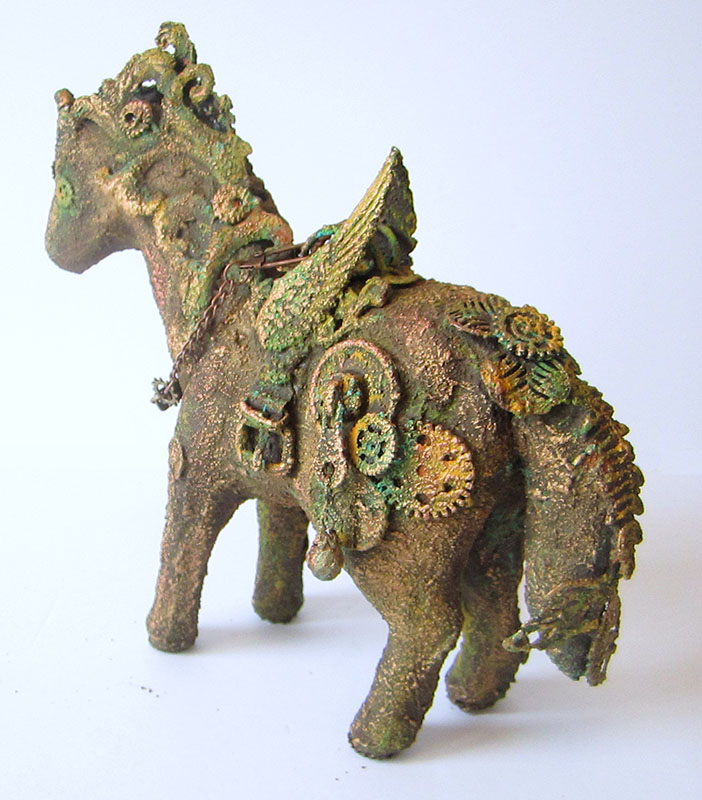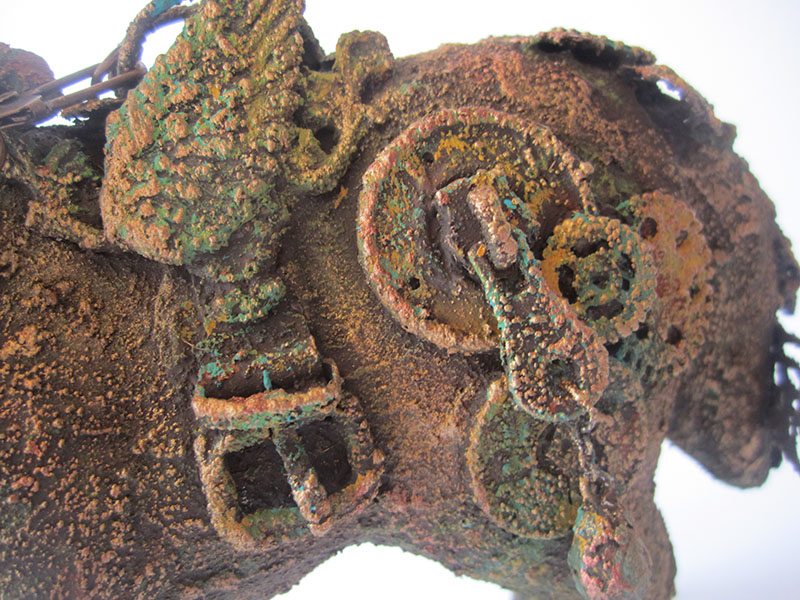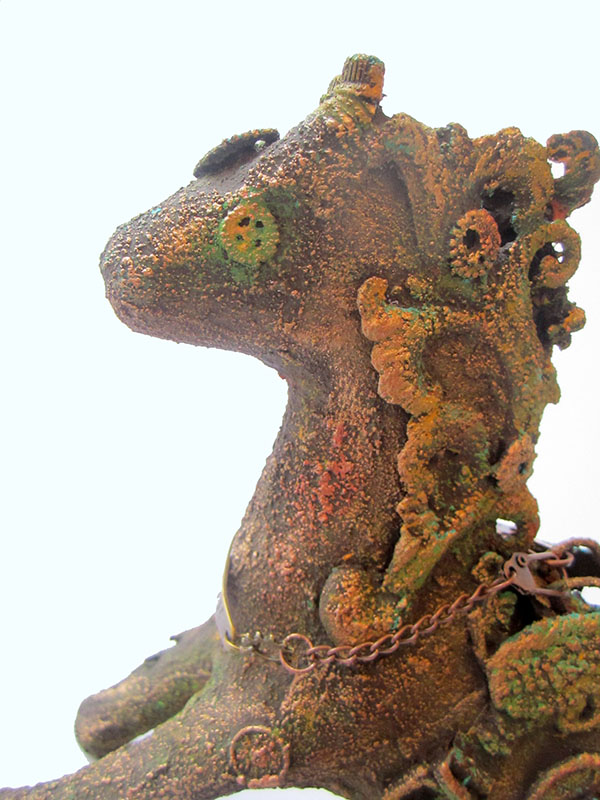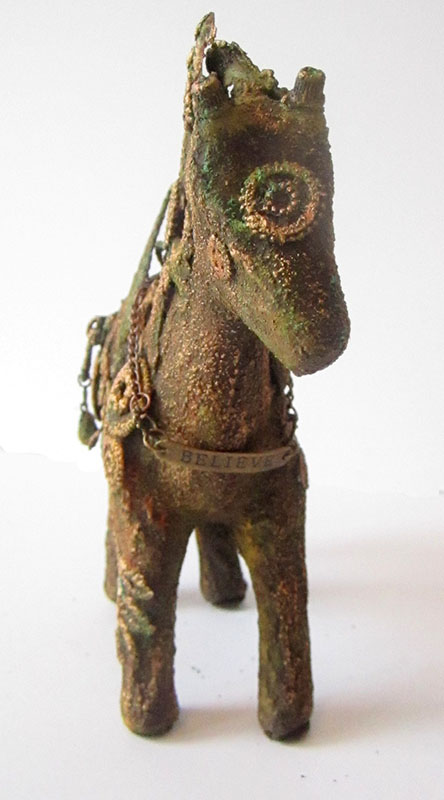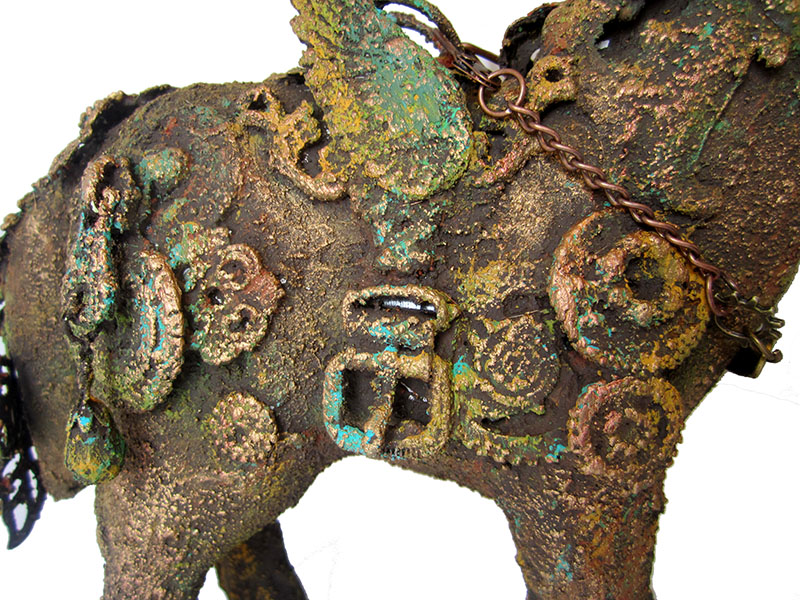 Here is a list of all the sponsors. Scroll down to see the list of prizes you can win. To win you must be a subscriber of all the channels and leave a comment on each of the videos. Winners will be chosen from several of the videos randomly. Winners will be announced on May 4th.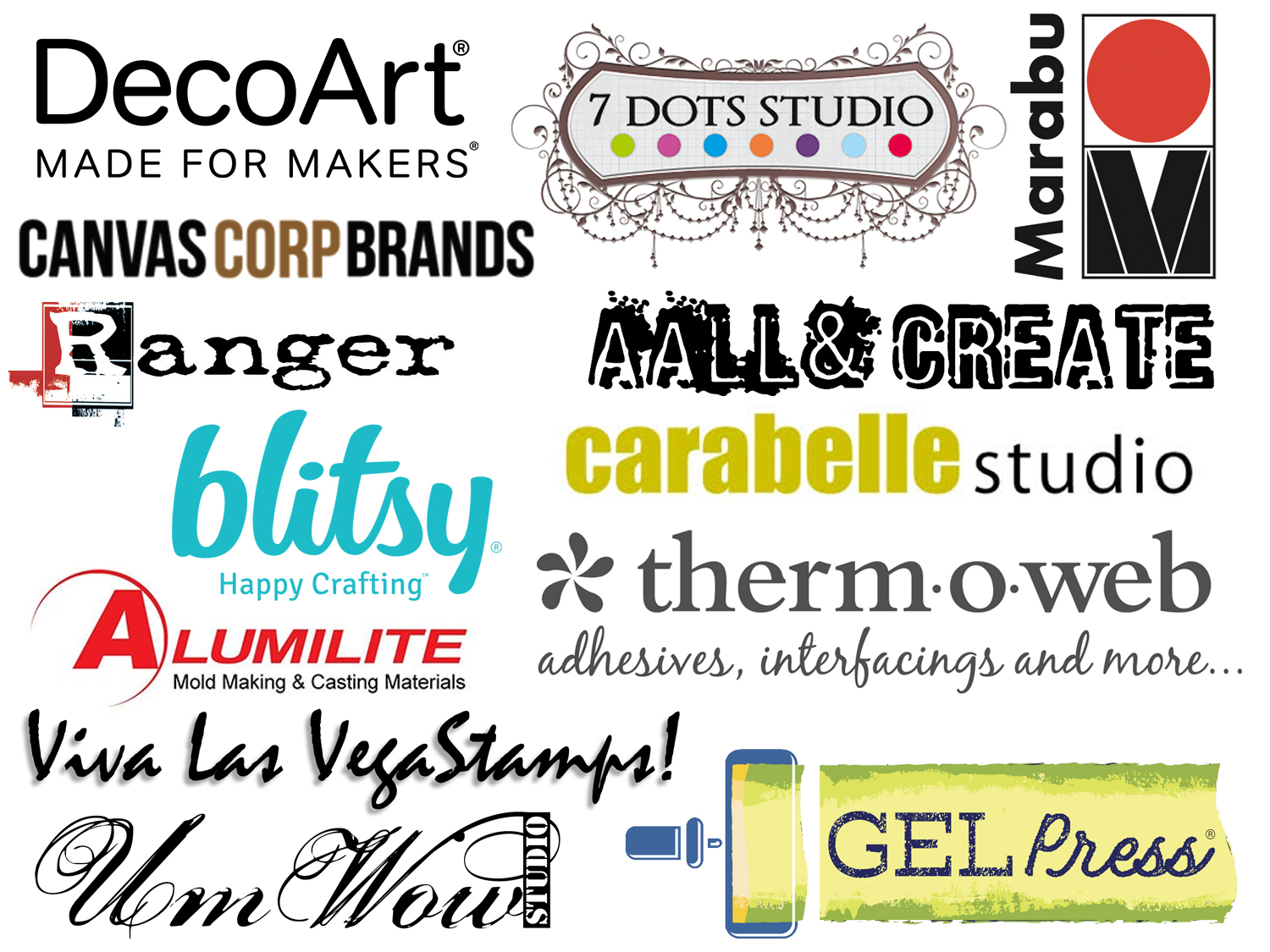 Prizes include:
7 Dots Studio : $35 Prize Pack
AALL & Create : $25 Gift Certificate
Amazing Casting Products : Clear Resin & Amazing Mold Putty
Blitsy : $50 Gift Certificate
Canvas Corp Brands : Prize Pack of 7 Gypsies, Canvas Corp, Tattered Angels
Carabelle Studio : Prize Pack
DecoArt : DecoArt Media Starter Kit
Gel Press : Pack of Petite Printing Plates style B
Marabu : 2 Prize Packs of $50 Value
Ranger Ink : Prize Pack
Thermoweb : $25 Gift Certificate
UmWowStudio : Winner's Choice of Digital Downloads EVERY STOP
Viva las VegaStamps! : $10 Grab Bag of UnMounted Rubber Stamps EVERY STOP
All prizes are sponsored by individual artists & mentioned companies.
Alumilite & Ranger prizes for US residents only.
All other prizes are international eligible unless otherwise stated by individual artists.
Prizes will be awarded on a random basis using a number generator from comments on videos.
Contest runs from 12:00 pm Pacific Daylight Time April 20th 2018 to 12:00 pm Pacific Daylight Time April 26th 2018.
Winners announced May 4th 2018 via deedeecatron.blogspot.com & http://www.inkyfairydesigns.com
To enter to win:
No purchase necessary. Subscribe to artist channels. Comment on each video in the hop.
Your entries must comply with YouTube's guidelines : https://www.youtube.com/yt/about/policies/…
Any personal data collected during this contest will be for our use only. Your information will not be sold or given away.
<<<<<<<<>>>>>>>>
Below are links to all the products I used.I only use products that I love. Some are affiliate links. When you press on these links I get compensated by the company that sells them at no extra cost to you. You don't need to purchase the products if you don't want to, but if you do, then pressing on the links will support me and help me create more FREE videos.. You can read my disclaimer on the About Me section of my blog.
| | | |
| --- | --- | --- |
| Paper Mache Figurine 4.5″-Trotting Horse | Prima – Finnabair – Art Extravagance… | Prima – Finnabair – Art Extravagance… |
| Prima – Finnabair – Art Extravagance… | Prima – Finnabair – Art Extravagance… | Prima – Finnabair – Art Extravagance… |
| Finnabair Art Extravagance Rust… | Prima – Finnabair – Art Basics -… | Prima – Art Basics – Heavy Gesso -… |
| Finnabair Art Alchemy Metallique Wax… | Finnabair Art Alchemy Metallique Wax… | Prima – Finnabair – Art Basics -… |
| Prima – Finnabair – Brush Set – 7 Pieces | Finnabair Mechanicals Sunrise Sunset… | Idea-ology by Tim Holtz – [TH93064]… |
| Prima – Metals for Wood Plaque 8 | Prima – Metals for Wood Plaque 9 | Idea-ology by Tim Holtz – [TH93571]… |
| Idea-ology by Tim Holtz – [TH93272]… | Idea-ology by Tim Holtz – [TH92903]… | Idea-Ology Swivel Clasp W/Chain 2.78″… |
| Prima Marketing 963422 Rustic Washers… | Prima – Finnabair – Mechanicals -… | Prima – Finnabair – Mechanicals -… |
| Prima – Finnabair – Mechanicals – Tin… | Prima – Sunrise Sunset Collection -… | Prima – Finnabair Mechanicals -… |
| Prima – Finnabair Mechanicals -… | Prima – Finnabair Mechanicals -… | Prima – Sunrise Sunset Collection -… |
| Prima – Finnabair – Mechanicals -… | 100 Gear (Approx 80pcs) DIY Assorted… | Prima Marketing MECH-61039… |
| Ranger Ink – Inkssentials – Heat It… | Ken Oliver – Best Ever Craft Mat… | Ken Oliver – The Best Ever Craft Mat |
1,521 total views, 1 views today