Hi everyone,
I have a new video tutorial up on my youtube channel. This video is part of the Beginners Mixed Media tutorials and today its all about sprays.
Watch my video below to learn about sprays, what are they made out of, differences between brands and how to use  and apply them.
I created this chart during the video so you can see the different sprays i tested.Choosing which spray is right for you comes with practice and experimentation. Once you choose a brand you love, then usually you tend to stick with that brand because you learn how to control that spray nozzle.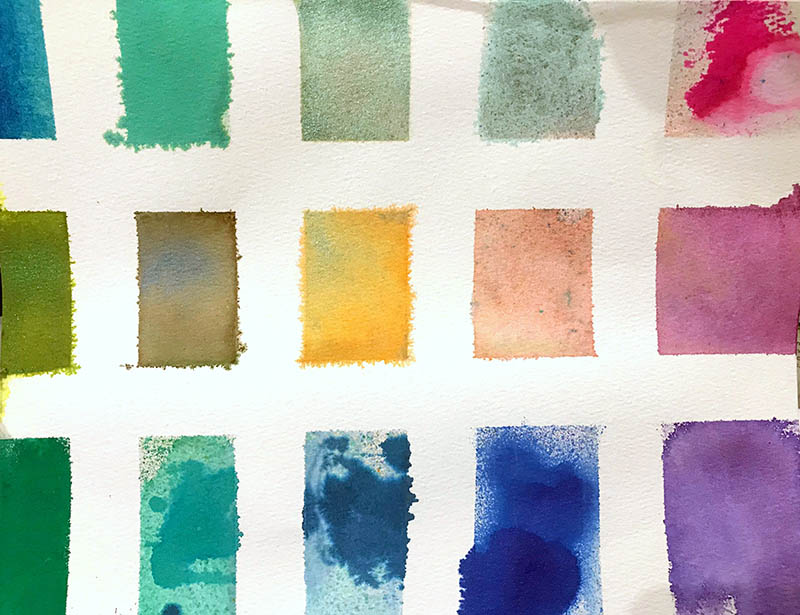 You can also watch a video about the most common tools for mixed media and here is the first video I created in this series which is All about Gesso. You can also check my blog HERE for printable information I covered on the "All about Gesso" video. For a quick printable reference about gel medium visit my first post or watch the video "All About Gel Medium part 1"  or  All about Gel medium part 2. Finally check out my video "All About Modeling Paste" and the printable guide as well.
**********
Here are the Products Links to all the Sprays I used in this video. I didn't add individual products as I grouped all the sprays by brand. Press on each of the brand names if you want to purchase that specific type. These are affiliate links at no extra cost to you.
Color Bursts
Brusho Crystals
Prima Marketing Color Bloom Sprays
Prima Marketing Fixative spray
Lindy's Stamp gang sprays
Tim Holtz Distress Stains Sprays
Dyan Reavley's Dylusion Sprays
13 Arts Sprays
Shimmerz Sprays
Mica Powders
Lindy's Stamp Gang Magicals
Thank you so much for visiting my blog
Have wonderful day!!
5,393 total views, 23 views today