Hi Everyone,
A few of my online artsy friends have gathered to create some altered brushes. We decided to create some brushes and trade them with each other so we can each have different altered brushes to collect.
To make it even more fun, we each decided to create a video tutorial on how we created these brushes. We are therefore having a Youtube HOP. Almost all of us have tutorials and some are showcasing their beautiful brushes on their blog.
Here is the brush I created in my video. I actually created two brushes in different colors and they're both here below. However I only show the tutorial for one of the brushes because the steps were the same.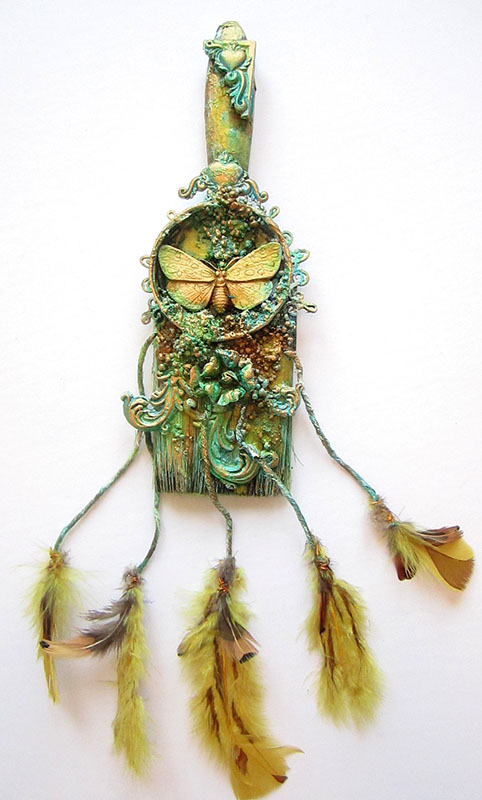 Hop along each of the tutorials and give everyone some love!! Some of us have some surprises along the way!!! (hint hint, some prizes)
Tutorial links are listed in the description of each video and at the bottom of this post in case you get lost
Here is my video below:
Now for some close-ups:
I just love the texture the Prima Finnabair Art Stones create. They are available at these stores: [ SBC | AMZUK ]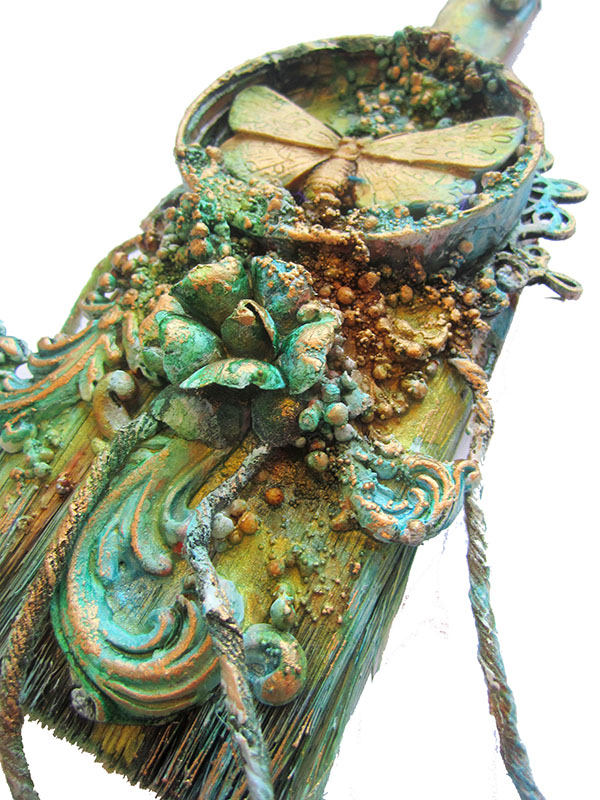 The Ken Oliver Color Bursts give an amazing intense color. I used the metallic ones for the first time and I just love it!! The regular ones are available in the following stores: [ SBC | AMZUS | ART] and the metallic ones on [ AMAZON US ]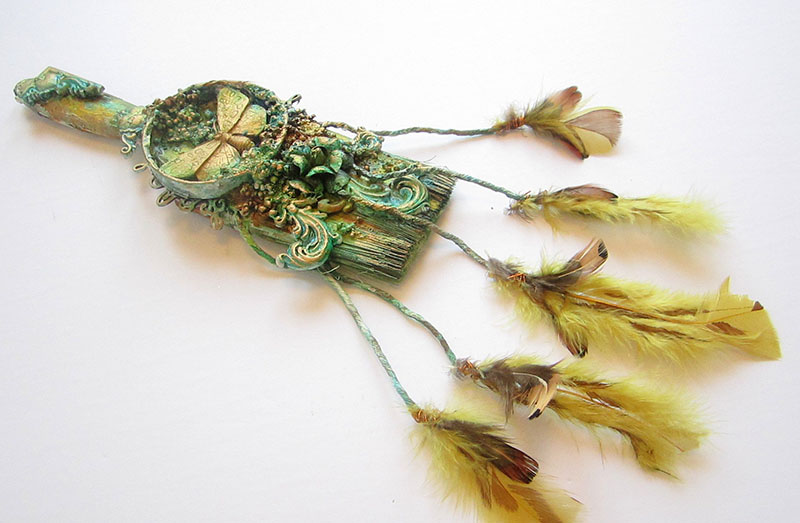 My favourite medium though these year hast to be the Prima Finnabair Art Alchemy Wax as it gives an amazing finish to any project. I used Aged Brass available at: [ BMS | SBC | JGG ]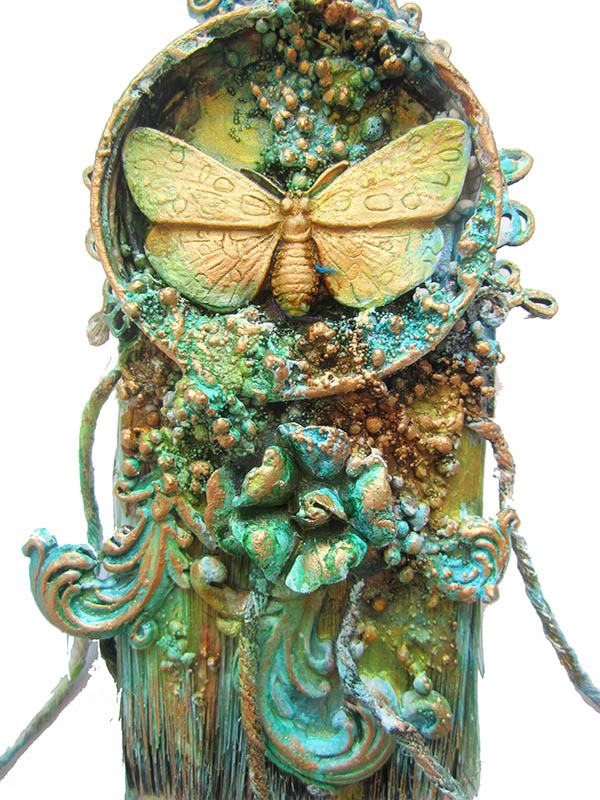 Here is the brush in the second color which I created at the same time as the other with the exact same products. I love how this one turned out as well!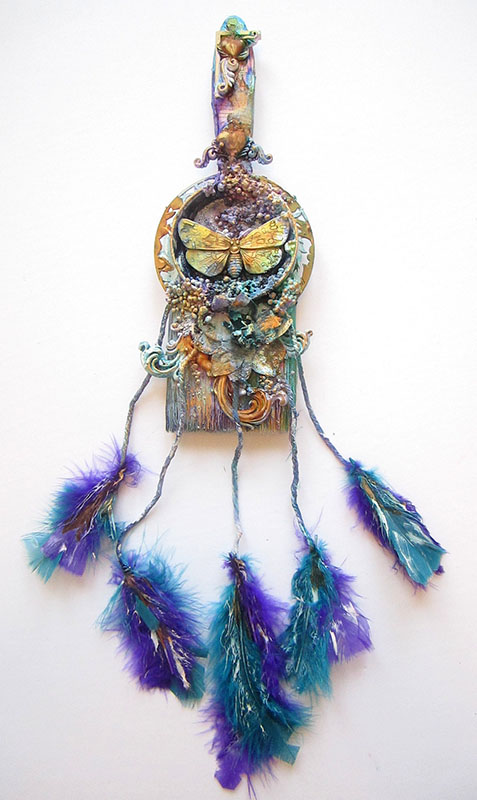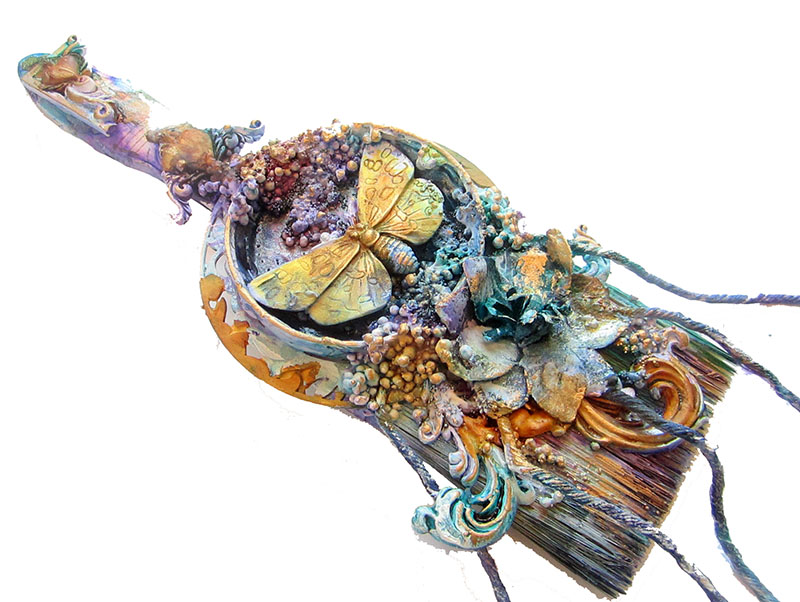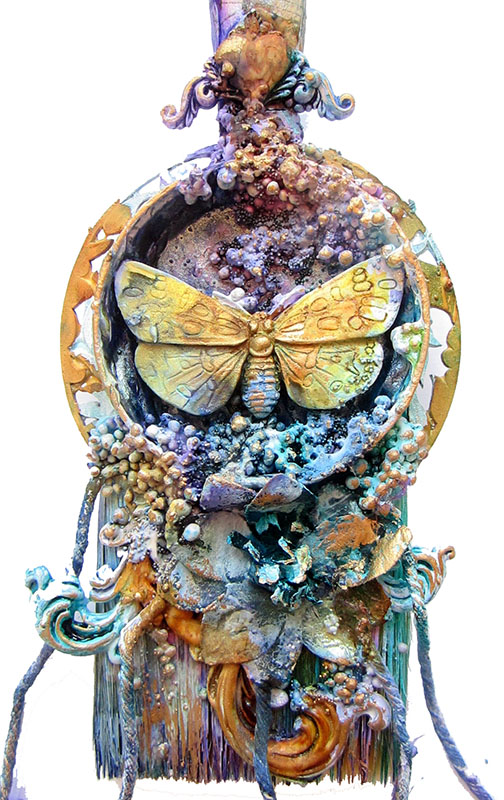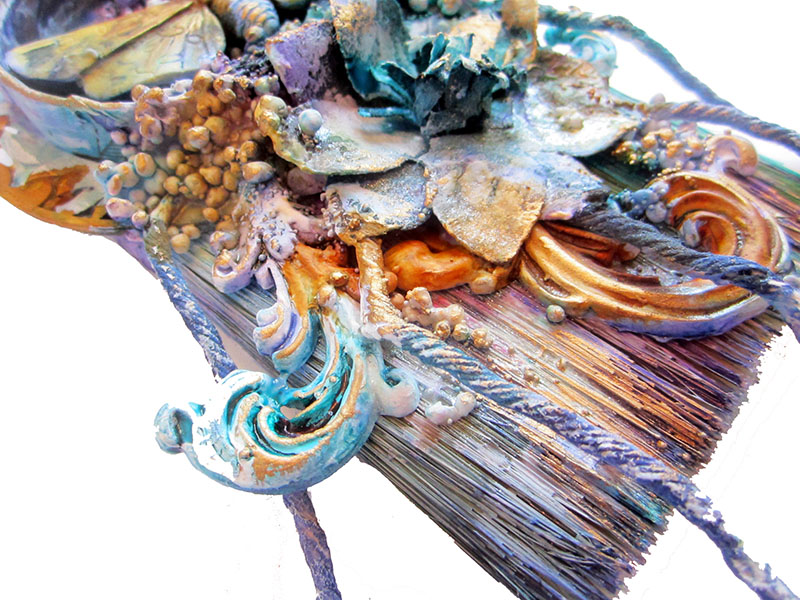 Below are links to all the products I used. I only use products that I love. Some are affiliate links. When you press on these links I get compensated by the company that sells them at no extra cost to you. You don't need to purchase the products if you don't want to, but if you do, then pressing on the links will support me and help me create more FREE videos.. You can read my disclaimer on the About Me section of my blog.
Magnolia Brush 235 Low Cost Single…

Prima – Shabby Chic Treasures…

Prima Clear Gesso 8.5 oz Finnabair…

Prima – Finnabair – Art Ingredients -…

Prima – Finnabair – Art Ingredients -…

Prima – Finnabair – Art Basics – Soft…

Ken Oliver – Color Burst – Caribbean…

Ken Oliver KN06613 N/A Color Burst…

Ranger Ink – Tim Holtz – Adirondack…

Sowder Rooster Coque Tail Feathers…

PEPPERLONELY 300PC Natural Brown…

Tim Holtz – District Market…

Tim Holtz – Idea-ology Collection -…

Liquitex Professional Matte Fluid…

Ken Oliver – The Best Ever Craft Mat

Ken Oliver – Best Ever Craft Mat…

Ranger European Heat It Craft Tool

Ranger Ink – Inkssentials – Heat It…

Prima Finnabair Art Basics Super…

Finnabair Art Alchemy-Metallique…

Sowder Natural Goose Feathers…

Sowder 50pcs Blue Peacock Plumage…

Prima – Shabby Chic Treasures -…
Here are the links to the other videos;
Thank you so much for visiting my blog!!
Have a wonderful day!!
1,926 total views, 4 views today