Hi Everyone,
Today I have another Art Journal Process tutorial created on a Joggles' Disc Bound Watercolor Journal. I used Marabu Art Crayons which were kindly sponsored by Joggles themselves as they are on promotion this month at the Joggles Store. I experimented using Joggles stencils and creative art stamps. The butterfly is a watercolor art part also from Joggles.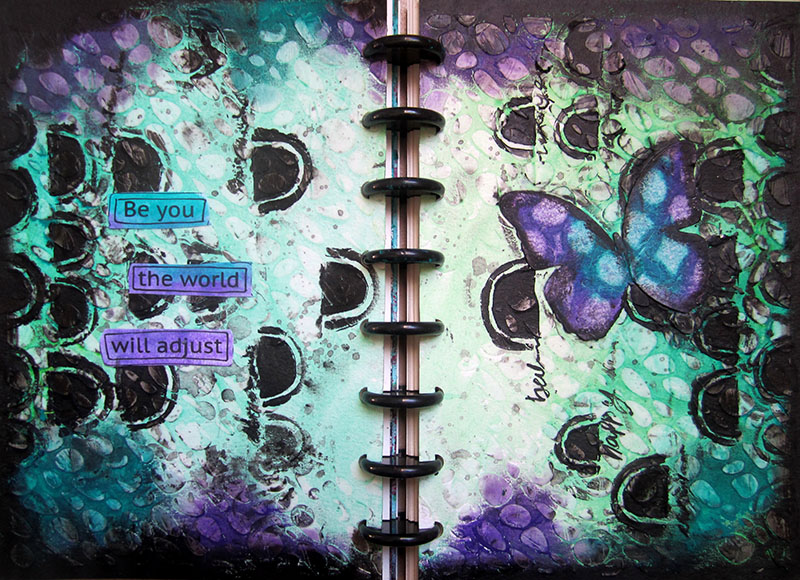 Here is the video tutorial:
Here are some close-ups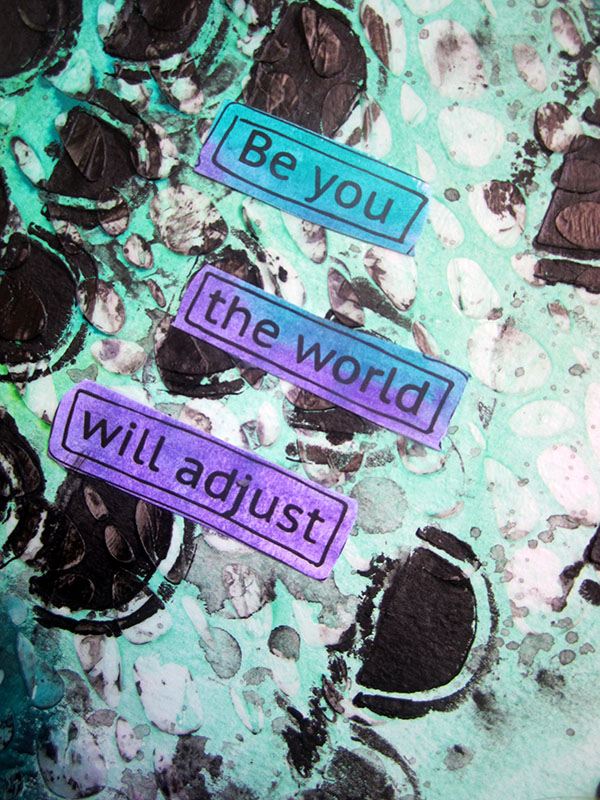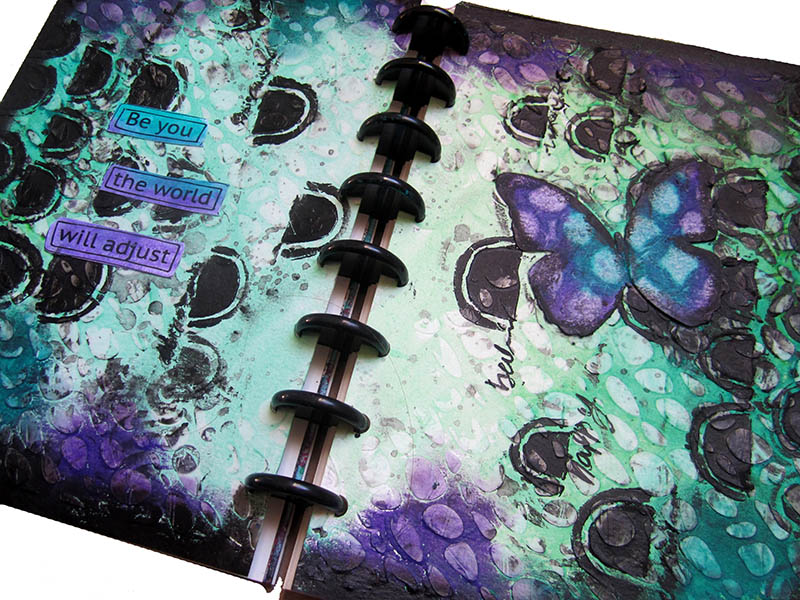 Below are links to all the products I used. I only use products that I love. Some are affiliate links. When you press on these links I get compensated by the company that sells them at no extra cost to you. You don't need to purchase the products if you don't want to, but if you do, then pressing on the links will support me and help me create more FREE videos.. You can read my disclaimer on the About Me section of my blog.
Joggles Disc Bound Watercolor Journal…

Joggles Disc Bound Watercolor Journal…

Joggles Disc Bound Watercolor Journal…

Joggles Disc Bound Watercolor Journal…

Joggles 9″ x 12″ Stencils & Masks -…

Joggles 6″ x 9″ Stencils & Masks -…

Joggles 6″ x 6″ Stencils & Masks -…

Joggles Stencils – Wander [10-33791]…

Joggles Stencils – Scalloped Rows…

Joggles Masks – Unchained Mask…

Joggles Creative Art Texture – Dash…

Joggles Creative Art Texture -…

Joggles Creative Art Texture – Bubble…

Joggles Creative Art Texture – One…

Marabu Art Crayons – Joggles.com

Marabu Art Crayon – Turquoise [098]

Marabu Art Crayon – Black [073]

Marabu Art Crayon – Kiwi [155]

Marabu Art Crayon – Aqua Green [297]

Marabu Art Crayon – Plum [037]

Marabu Art Crayon – Sunshine Yellow…

Marabu Art Crayon – Raspberry [005]

Joggles Watercolor Art Parts – Leaf…

Joggles Watercolor Art Parts – Birdy…

Joggles Watercolor Art Parts -…

Joggles Watercolor Art Parts – Winged…

Speedball 2″ Rubber Brayer – Soft

Ranger Ink – Inkssentials – Heat It…

Fude Ball 1.5 mm Pen – Black

Faber Castell PITT Artist Pen – [M]…

Dylusions Coloring Sheets – Borders &…
1,518 total views, 2 views today