Hi Everyone,
This is another new art journal page using the Marabu Art Sprays I bought. I really love the sprays as they are permanent and very bright. I couldn't stop creating pages.
I love creating distress backgrounds using the sprays through stencils and although these art journaling pages are different from my usual pages, they seem to be a favorite to create right now. Scroll down below to see the video tutorial and links to all the products.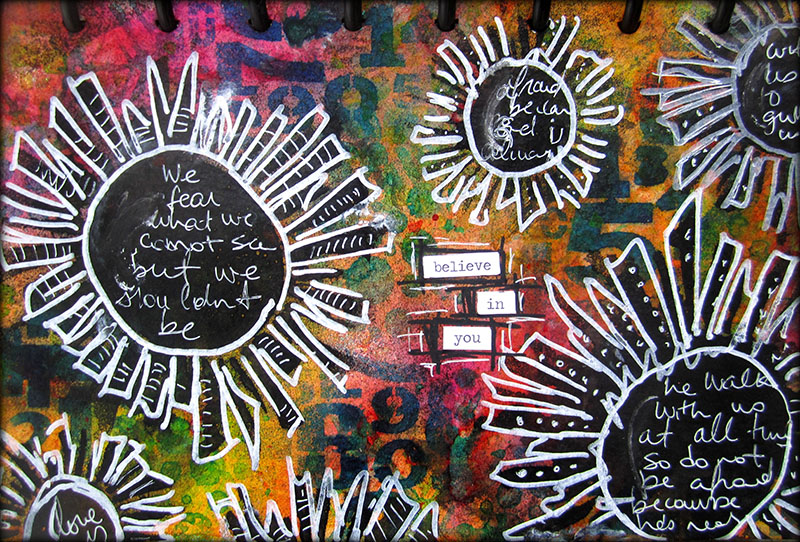 Here is the video tutorial:
Here are some close-ups. I just love making distress backgrounds!!!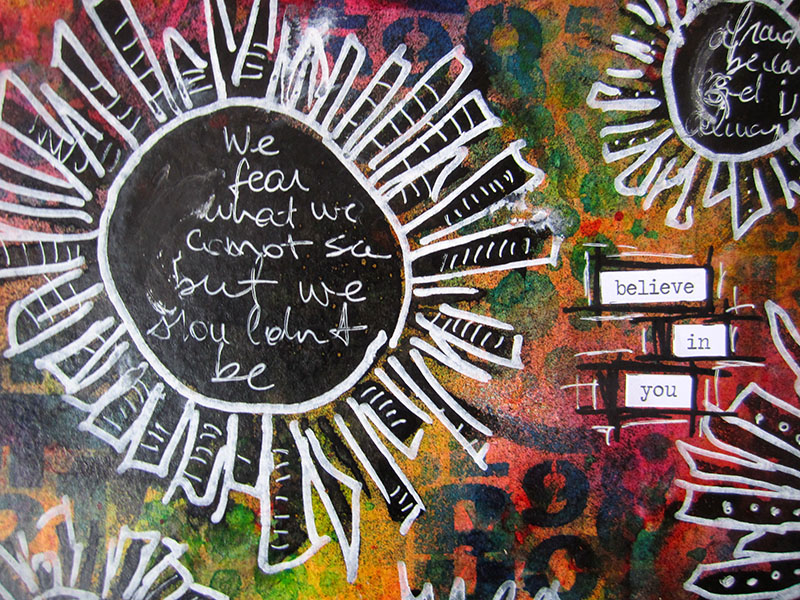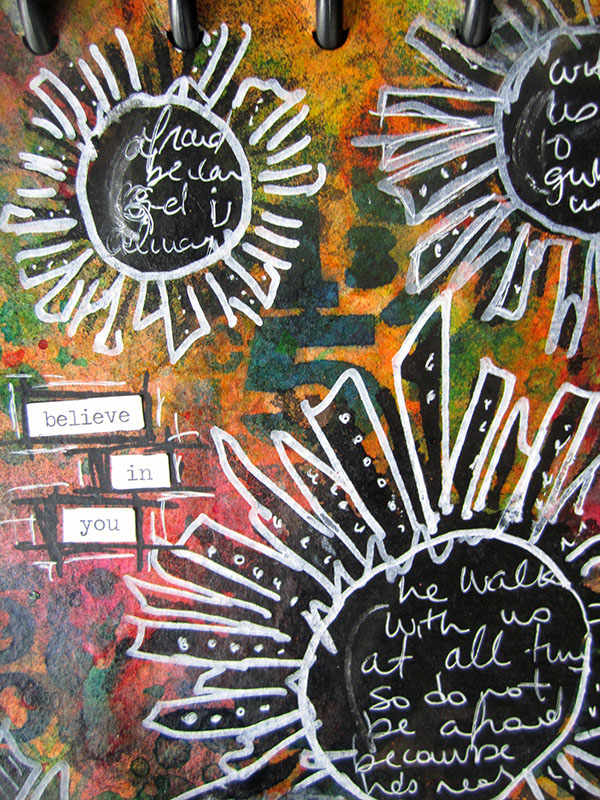 Below are links to all the products I used.I only use products that I love. These are affiliate links. When you press on these links I get compensated by the company that sells them at no extra cost to you. You don't need to purchase the products if you don't want to, but if you do, then pressing on the links will support me and help me create more FREE videos.. You can read my disclaimer on the About Me section of my blog
Joggles Disc Bound Watercolor Journal…

Marabu Art Spray – Aquamarine

Marabu Art Spray – Caribbean

Marabu Art Spray – Black

Marabu Art Spray – Aubergine

Marabu Art Spray – Sunshine Yellow

Marabu Art Spray – Tangerine

Marabu Art Spray – Reseda

Marabu Art Spray – Raspberry

Marabu Art Spray – Gentian

Marabu Art Crayon – Black [073]

The Crafter's Workshop – 6 x 6…

Joggles Stencils – Sunshine [20-33712]

The Crafter's Workshop 6″ x 6″…

The Crafter's Workshop – 6 x 6…

Dylusions 5″ x 8″ Stencil – Diamond…

Dylusions 9″ x 12″ Stencil – Diamond…

Donna Downey Stencils Plastic…

Sharpie Sharpie Poster-Paint Markers…

UNI-BALL POSCA MARKER PEN PC-3M -…

Uni-posca Paint Marker Pen SPECIAL…

Uni-ball Gel Impact Pen, Bold 1.0 mm,…

Clippings Stickers by Tim Holtz…

Tim Holtz Idea-ology Small Talk…

Ken Oliver – The Best Ever Craft Mat

Ken Oliver – Best Ever Craft Mat…

Ranger Ink – Inkssentials – Heat It…

Prima – Finnabair – Art Basics – Soft…
4,085 total views, 1 views today