Hi everyone,
Sorry I've been a little bit MIA in the past few days. Its the end of summer and I didn't plan things properly. After a very busy project filled August, I didn't plan well for September and didn't have any videos/projects ready to post. I guess I needed a little down time as both my kids were at home and I wanted to have some Family time. We did so many fun things together and although I love crafting I was glad for this little break!!
Having said that, kids are going back to school tomorrow so I thought I'd sneak in a quick & easy card  video tutorial.
I used Altenew Freesia Stamp and Die set that I borrowed from my friend Suzan and I colored them in with my new Kuretake Zig Clean Color Real Brush Markers
Scroll down below for the step by step process!!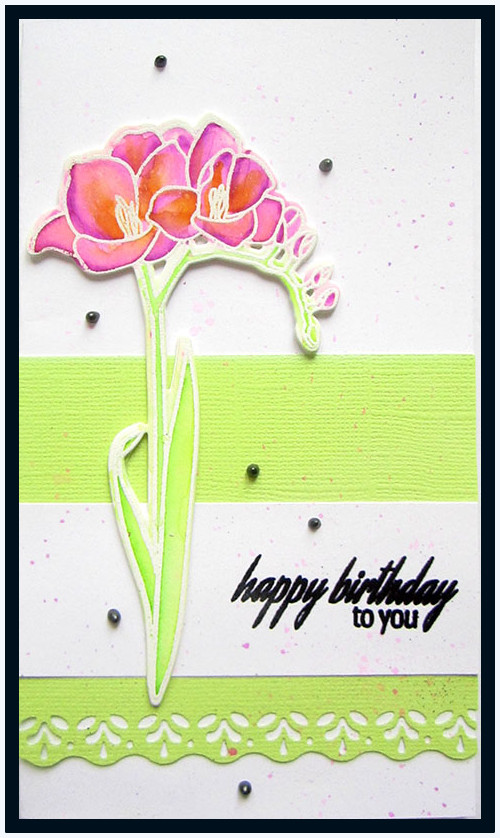 Here is the video tutorial below:
and… some close-ups of my card. Can you tell I made a mistake? you can see in my video how I used the mono sand eraser to fix a mistake I made.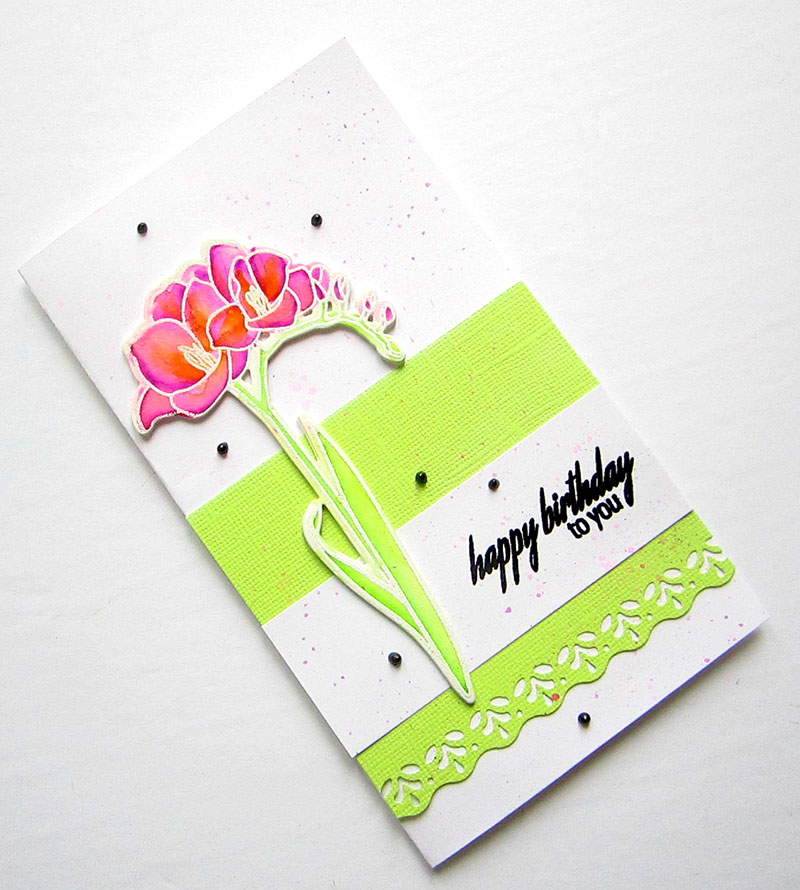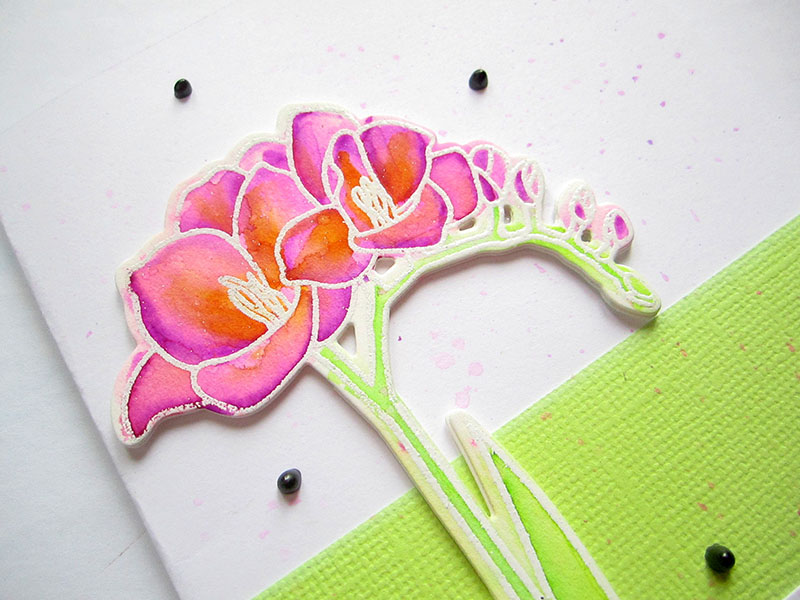 Below are links to all the products I used. I only use products that I love. Some are affiliate links. When you press on these links I get compensated by the company that sells them at no extra cost to you. You don't need to purchase the products if you don't want to, but if you do, then pressing on the links will support me and help me create more FREE videos.. You can read my disclaimer on the About Me section of my blog.

Thank you so much for visiting my blog
Have a wonderful day!!
3,540 total views, 4 views today