Hi Everyone,
 I'm delight to be a guest designer at the
Art Playground Blog
and for this month's theme I created an art journal double page spread.
June's theme is "Go with the flow" and I created this art journaling page with a lot of flowing elements.
Read below to see what inspired me from the challenge and watch my step by step video tutorial. Scroll down for a list of all the products I used.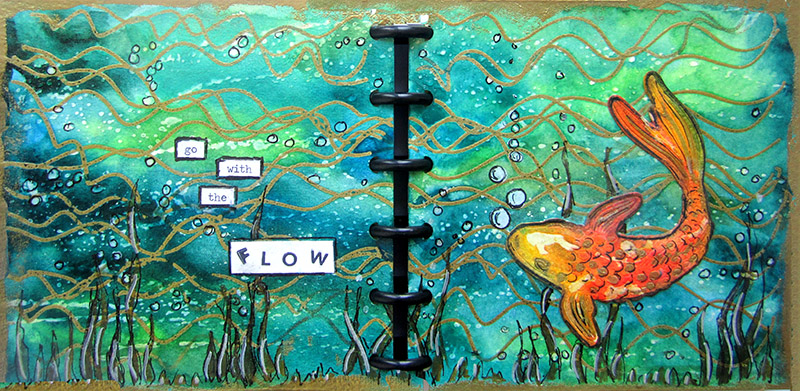 Here is the video tutorial:
June play – go with the flow
This month we want to reveal one of the best tips on how to make your projects stunningly beautiful and interesting: maintain movement in your project. That's what make the viewer feel interested.
How can we do that?? Here are some tips:
A. Make sure to place your focal element anywhere BUT the center of the piece. The center will keep the eye stuck in one place.
B.Try to consider the story you want to tell while finding and building your composition
C. Let the colors and different mediums work for you! If you are trying to achieve movement to one place for example, let the colors drip, stamp, embbos or whatever in this direction.
D. Use embellishment to emphasize the movement that you want to achieve
E. If you are looking at your composition and your eye is not bouncing from one place to another but enjoying and flowing from the focal point to the elements and back again to the focal. Point. You probably succeeded!
 For challenge Rules visit the ART playground blog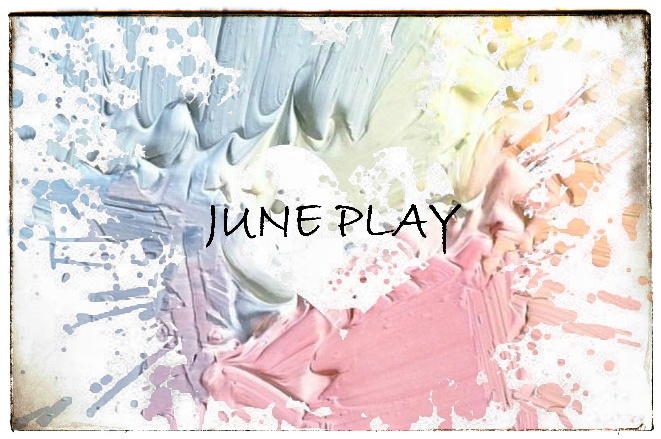 This is how I got inspired:
I placed my fish element on one side  of the page and had the golden waves flow across from one side to the other. I had a lot of flowing elements besides the fish and waves. The algae and bubbles also helped with this theme. However, the reason why this theme really resonates with me because I often have to use this phrase when I'm creating. I have to use this phrase sometimes, especially whenever I make mistakes. It helps me keep calm and then fix those mistakes as some of them are creative opportunities.
<<>>
Here are some close-ups of my project. You can really see the details on the fish and the bubbles in the background.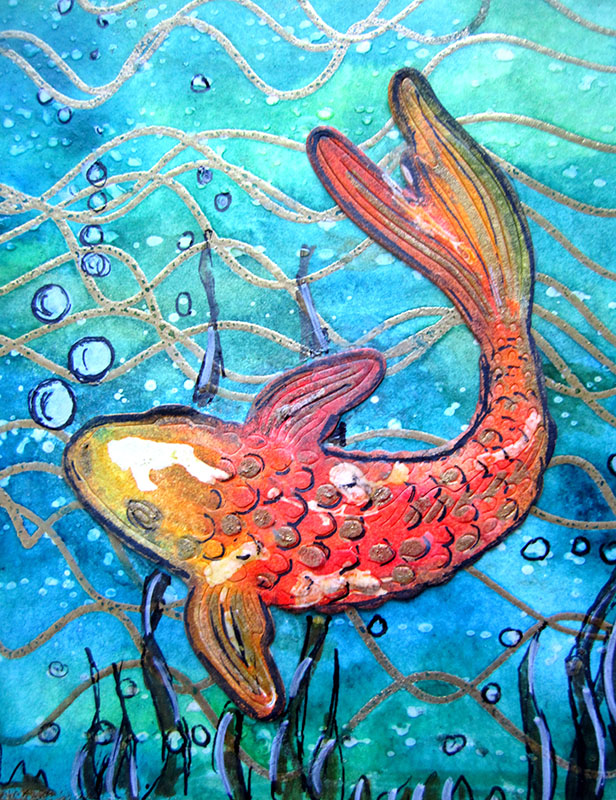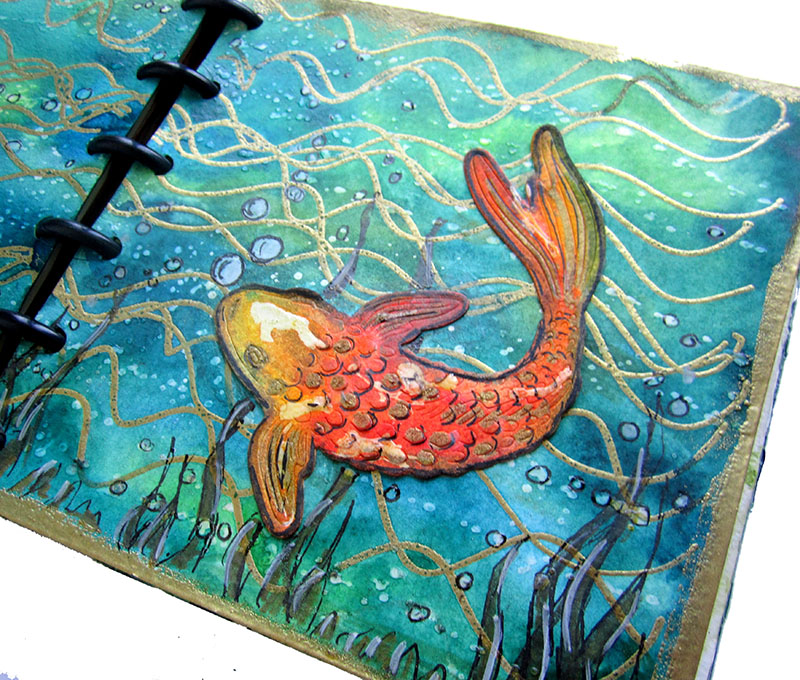 Below are links to all the products I used.I only use products that I love. These are affiliate links. When you press on these links I get compensated by the company that sells them at no extra cost to you. You don't need to purchase the products if you don't want to, but if you do, then pressing on the links will support me and help me create more FREE videos.. You can read my disclaimer on the About Me section of my blog.
| | | |
| --- | --- | --- |
| Joggles Disc Bound Watercolor Journal… | Hero Arts – Frame Cuts – Dies – Paper… | Ranger Ink – Tim Holtz – Distress… |
| Zig Kuretake Gansai Tambi Watercolor… | Kuretake – Gansai Tambi – Traditional… | Zig Kuretake Gansai Tambi Watercolor… |
| Kuretake – Gansai Tambi – Traditional… | Ranger Ink – Specialty 1 Embossing… | Ranger Inkssentials Embossing Pens,… |
| VersaMark Pads Tsukineko Pen by… | Ranger Ink – Fude Ball Pen – Black | Sharpie Paint Marker Pen Water Base… |
| Prima – Finnabair – Art Basics – Soft… | Tsukineko – VersaMark Watermark Ink… | Prima – Finnabair – Art Basics -… |
| Watercolor Brushes – Round Pointed… | Ken Oliver – The Best Ever Craft Mat | Ken Oliver – Best Ever Craft Mat… |
| Ranger Ink – Inkssentials – Heat It… | Idea-ology by Tim Holtz – [TH93193]… | Clippings Stickers by Tim Holtz… |
3,792 total views, 1 views today