Hello and welcome to Purple Vibes YouTube Hop!!
On this hop you'll find 12 artist all around the world sharing 12 different projects with purple as main color. We have prepared beautiful creations, techniques and tips to celebrate summer starts today and we all love purple.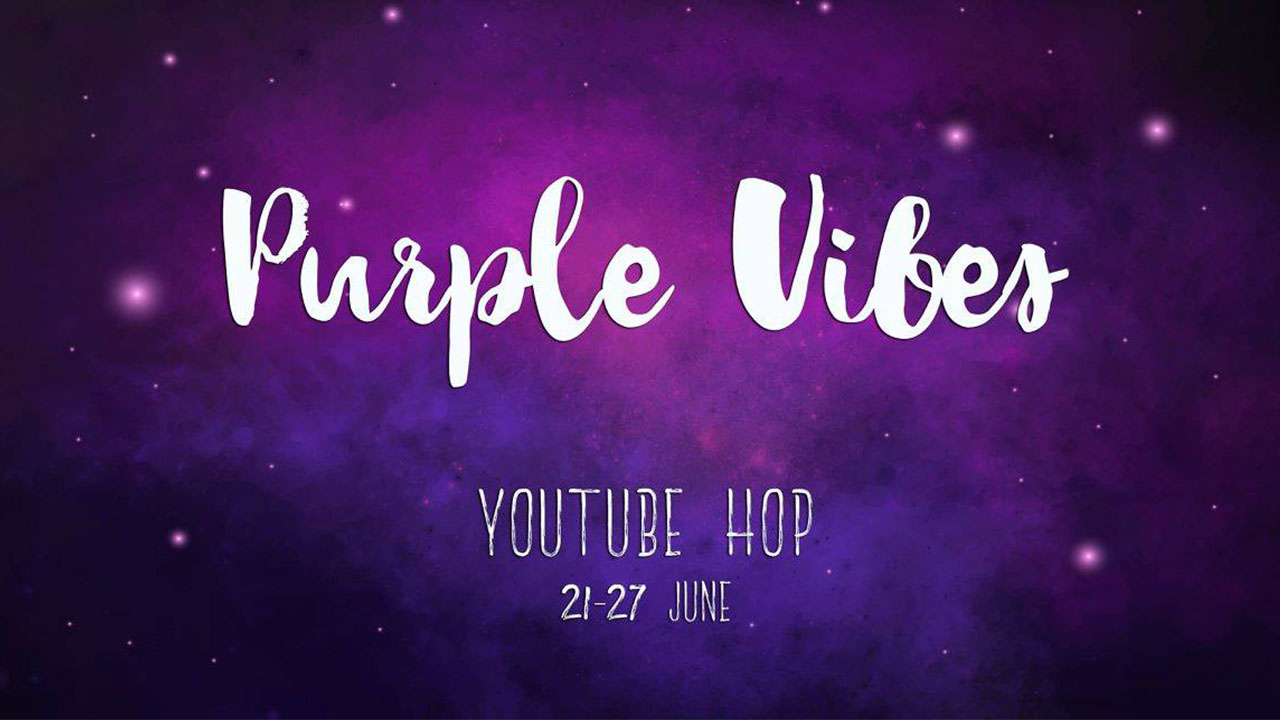 I created a mixed media altered paper mâché bird. I used different medium to create texture and sprayed it with purple. Scroll down to see the video tutorial.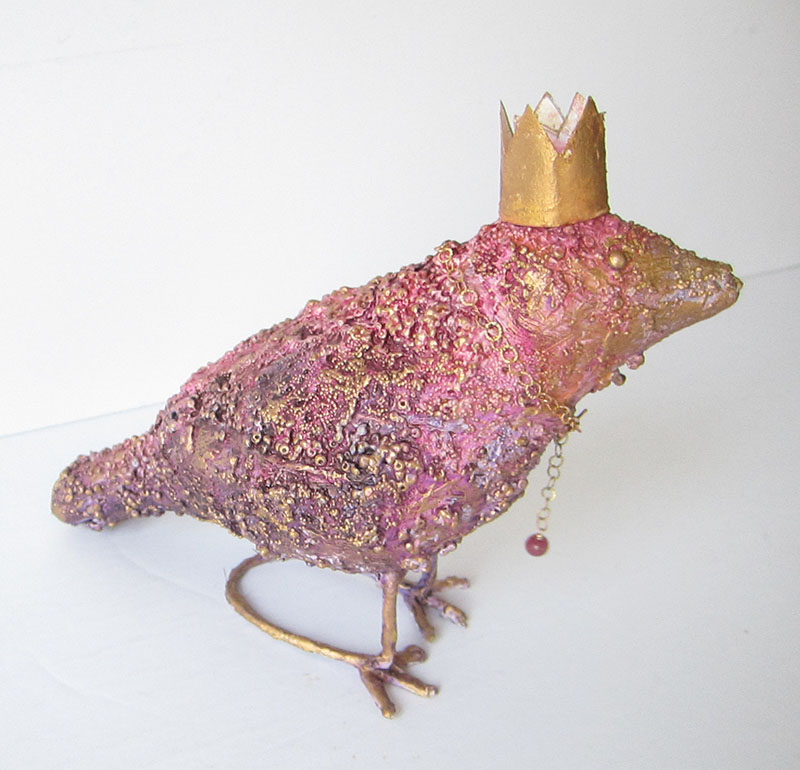 Here is the video:
Hop along with us. It doesn't matter which channel you start at.  These are the links to the 12 videos in case you get lost, but you can hop form one to the next one using the end screen you'll fins at the end of every video.
Noura Pompilla Mejia
<<<<<>>>>>
Here are some close-ups of my bird. Scroll down to see a list of sponsors and prizes and a full list of links to all the products I used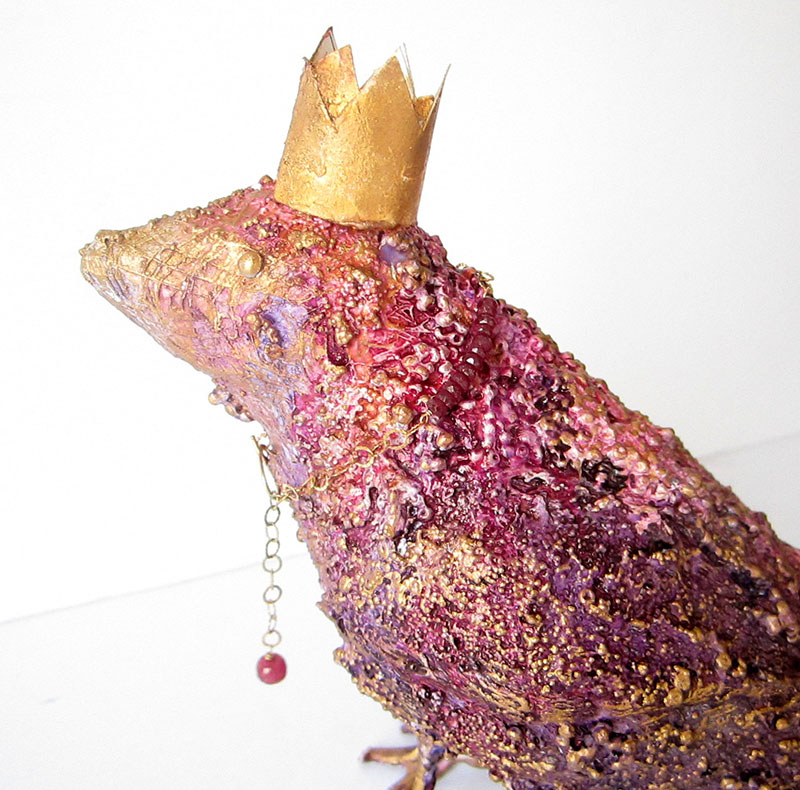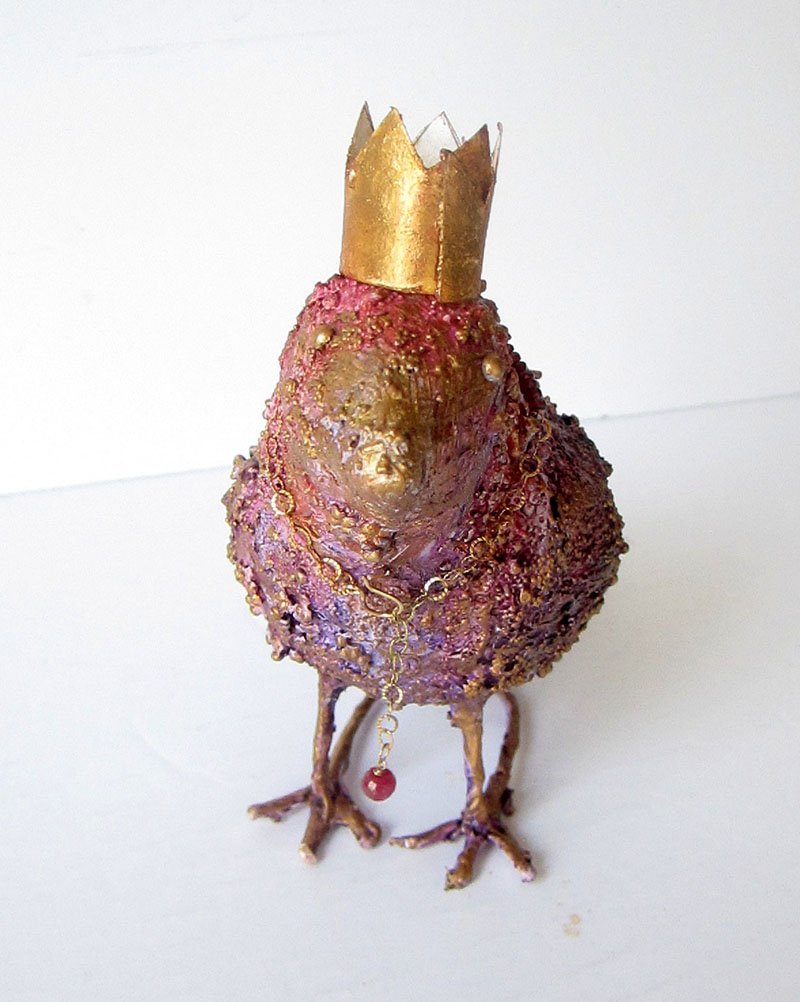 We have 12 wonderful and generous sponsors that will spoil you with their fabulous gifts.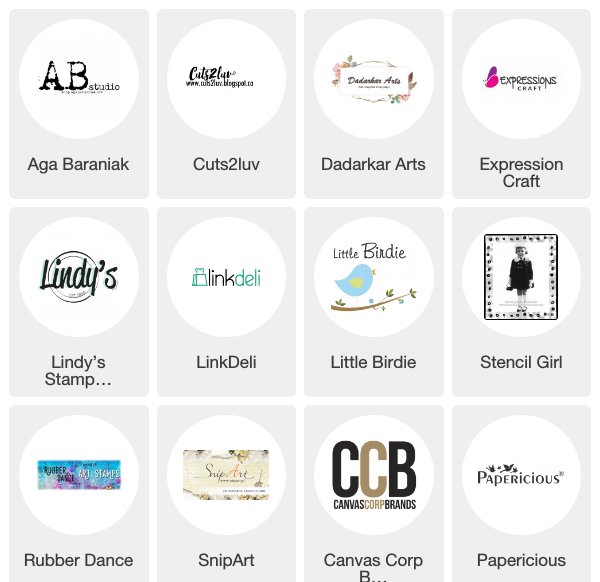 ——— LIST OF GIFTS ———
💜
Aga Baraniak: 1 x generous craft goodies kit
💜
CCB: 1 x $50 voucher
💜
Cuts2luv: 1 x $15 voucher + shipping
💜
Dadarkar: 1 x generous craft goodies kit + shipping
💜
Expression Craft: 2 x $25 vouchers
💜
Lindy's Stamp Gang: 2 x $25 vouchers
💜
LinkDeli: 2 x $20 Paypal vouchers
💜
Little Birdie: 2 x $50 value craft goodies kits + shipping
💜
Papericious: 1 x $15 voucher
💜
Rubber Dance: 2 x $20 vouchers
💜
SnipArt: 1 x generous craft goodies kit
💜
Stencil Girl: 1 x $50 voucher
——— RULES FOR THE GIVEAWAYS ———
To enter the sponsors giveaways you MUST:
watch and comment the 12 videos
subscribe to the 12 channels
Not mandatory, but please share and tag your friends!!
You have until June 27th to watch, comment and subscribe
winners will be chosen randomly among those who followed the rules and will be announced on June 28th in our social media
<<<>>>
Below are links to all the products I used.I only use products that I love. These are affiliate links. When you press on these links I get compensated by the company that sells them at no extra cost to you. You don't need to purchase the products if you don't want to, but if you do, then pressing on the links will support me and help me create more FREE videos.. You can read my disclaimer on the About Me section of my blog
Art Alternatives Pm06330 Paper-Mache…

Papier Mache – Paper Mache Animals

Pure Quality Unbleached Grade 50…

Prima – Art Basics – Heavy Gesso -…

Prima – Finnabair – Art Basics – Soft…

Prima – Finnabair – Art Ingredients -…

Prima – Finnabair – Art Ingredients -…

Pro Grade 1 Inch Foam Sponge Wood…

Prima – Color Bloom 2 – Spray Mist -…

Prima – Color Bloom 2 – Spray Mist -…

Prima – Color Bloom 2 – Spray Mist -…

Prima – Color Bloom 2 – Spray Mist -…

Prima – Color Bloom – Spray Mist -…

Prima – Color Bloom – Spray Mist -…

Prima – Color Bloom – Spray Mist -…

Prima – Color Bloom – Spray Mist – Iris

Marabu Art Spray – Black – ON SALE!

Marabu Art Spray – Aubergine – ON SALE!

Marabu Art Spray – Gold – ON SALE!

Finnabair Art Alchemy Metallique Wax…

Prima – Finnabair – Art Basics -…

Prima – Finnabair – Brush Set – 7 Pieces

Ken Oliver – The Best Ever Craft Mat

Ken Oliver – Best Ever Craft Mat…

Ranger Ink – Inkssentials – Heat It…
1,471 total views, 1 views today