Hi Everyone,
Sorry for my long absence, I've never stayed away from crafting for so long but I had some personal issues to take care of and I also had a very busy summer so I finally got back into the swing of things and decided to create a layout.
I love creating layouts and I haven't done that in awhile. Since my mojo was down I figured it would be a good idea to go back to the beginning of how I started my art journey and do some scrapbooking to get me going.
Some good news that just happened this past week is that I joined the Prima Marketing Design Team again. After being away for a few years, they invited me to join their DT. I will specifically create videos and do live shows on Facebook and Instagram. Stay tuned for those later on this month.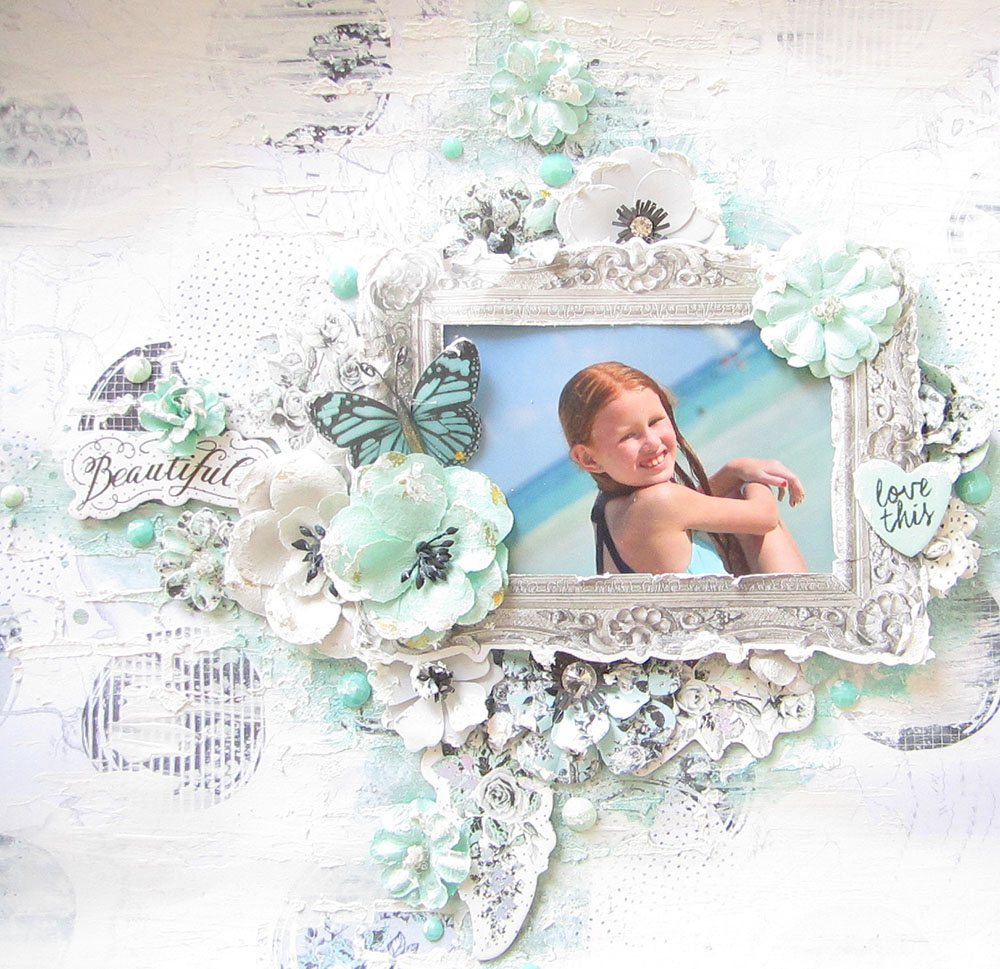 I created a layout using the new Prima Marketing Collection Flirty Fleur. This collection is just gorgeous with teal colors which are my favorite. That's why I knew I wanted to create a beach themed layout. I found the perfect picture of my daughter and the colors matched perfectly.
Watch the video below to see how I created this layout. It is a step by step tutorial with lots of tips and composition information.
Here is the video tutorial:
Here are some close-ups of my layout. I framed my picture using a paper frame that comes in the flower packages. I love the extra things that come in the flower packages now. They are definitely wow!!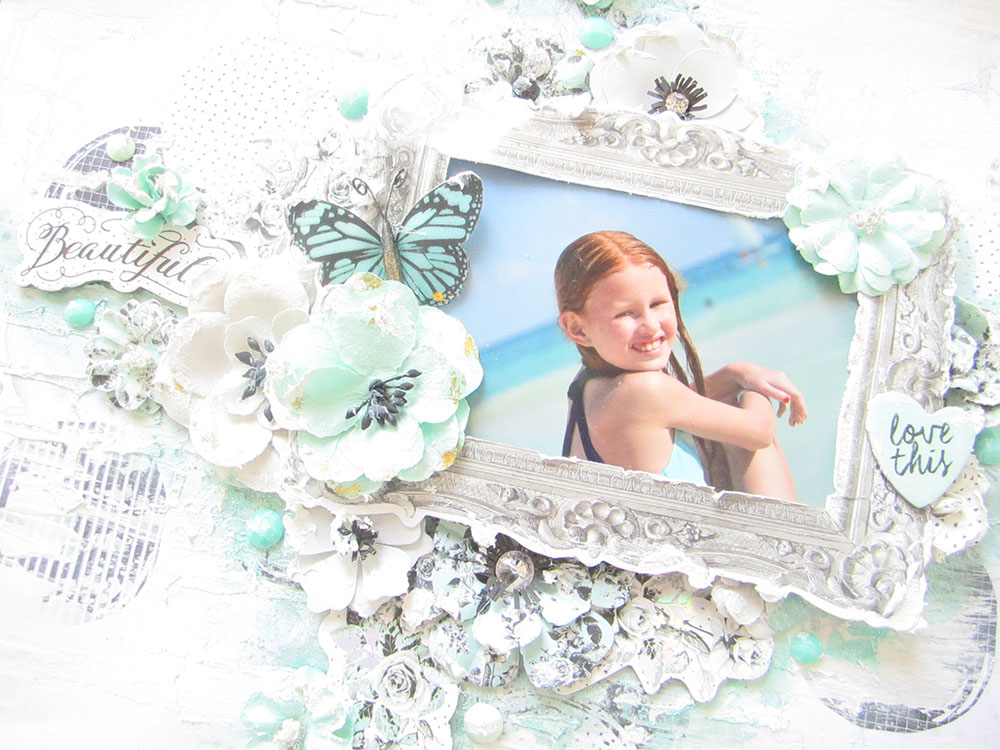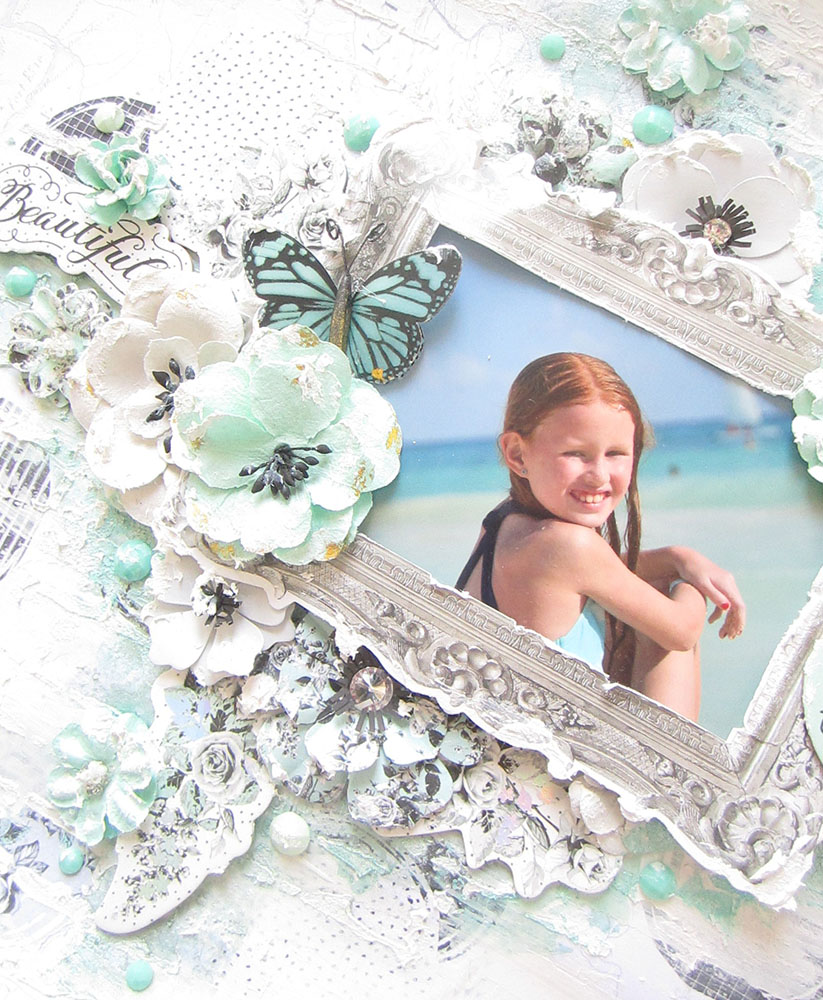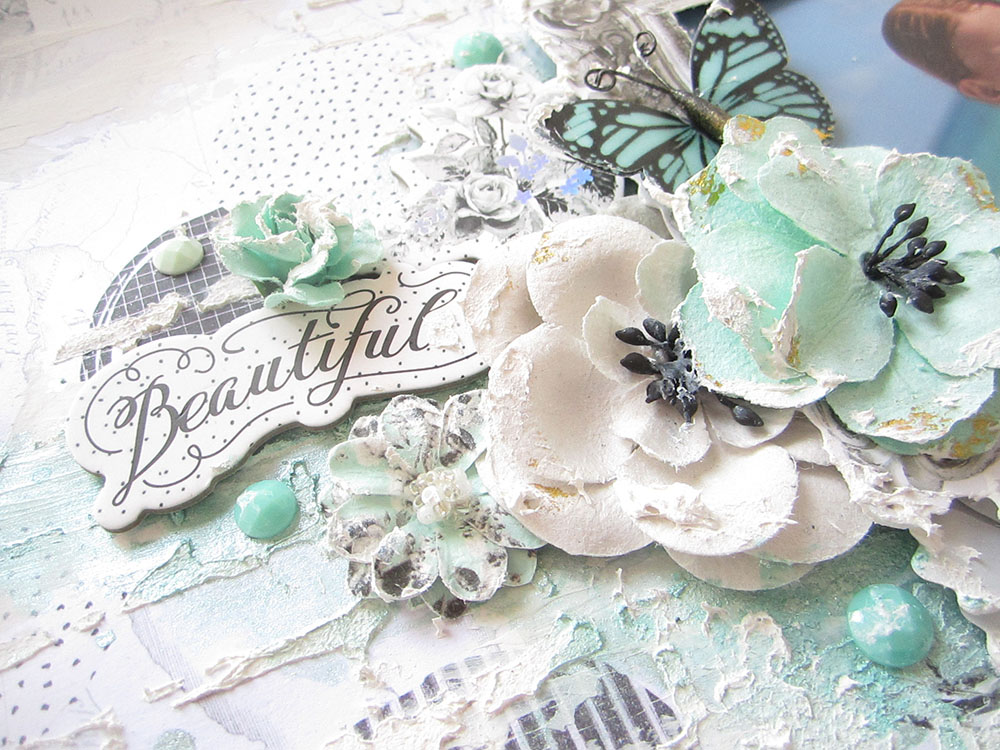 Below are links to all the products I used.I only use products that I love. These are affiliate links. When you press on these links I get compensated by the company that sells them at no extra cost to you. You don't need to purchase the products if you don't want to, but if you do, then pressing on the links will support me and help me create more FREE videos.. You can read my disclaimer on the About Me section of my blog.
Prima – Flirty Fleur Collection – 12…

Prima – Flirty Fleur Collection – 12…

Prima – Flirty Fleur Collection -…

Prima – Flirty Fleur Collection -…

Prima – Flirty Fleur Collection -…

Prima – Flirty Fleur Collection -…

Prima – Flirty Fleur Collection -…

Prima – Flirty Fleur Collection -…

Prima – Flirty Fleur Collection -…

Prima – Flirty Fleur Collection – Say…

Prima – Mixed Media – Metallic…

Prima – Mixed Media – Metallic Accents

Prima – Art Basics – Heavy Gesso -…

Prima – Finnabair – Art Extravagance-…

Stampendous – Dreamweaver Palette Knife

Kaisercraft – 4 x 6 Embossing Folder…

The Crafter's Workshop – 6 x 6…

Artist Paint Brushes-Superior Sable…

Prima – Empty Spray Bottle

Fabri-Tac 59 ml Medium Bottle, Clear…

MMM110 – Scotch Foam Mounting…

Prima – Finnabair – Art Basics -…

Prima – Finnabair – Brush Set – 7 Pieces

Ken Oliver – The Best Ever Craft Mat

Ken Oliver – Best Ever Craft Mat…

Ranger Ink – Inkssentials – Heat It…
7,757 total views, 1 views today